President's Letter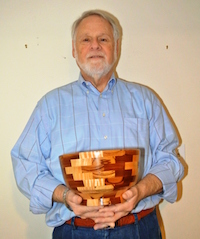 Welcome to the home of the Segmenting Chapter of the AAW. Segmenters utilize the bounty of color and texture available in the many species of wood found in nature. Using these varieties, we are able to expand our creativity to design and build patterns in our work not available to the single species turner.
We are a very friendly group. If you are novice, experienced, or somewhere in between in segmenting, you will find helpful friendly advice and answers to expand your horizons.
Complete use of all the features or this site requires membership in the chapter.
Wayne Miller, President
Segmented Woodturners

Random Member Gallery Images
We encourage all members of any level of experience to upload pictures of their work as they complete them.
Here are a set of approximately 10 random photos of a member's work from the gallery. You can click on any photo to go to it's gallery page. You can also refresh your browser to see another 10 photos.
Photo of the Week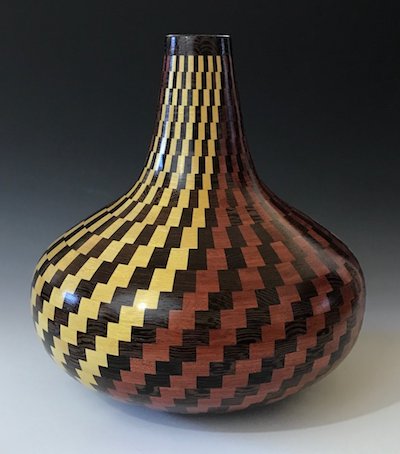 Vessel #151
Brian Lensink
See this photo in the Gallery